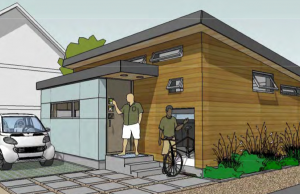 The City of Regina is looking at whether laneway or garden suites would be appropriate within city limits.
Both site and building design guidelines are being presented to the Regina Planning Commission today, after having public consultation on the matter.
Diana Hawryluk is the Executive Director of City Planning and Development.
She says public feedback was important to figuring out what would be appropriate for design.
The guidelines will now be to forwarded to the City Council meeting on January 25, and from there would move into a pilot project phase.