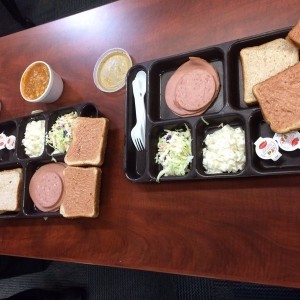 As of Thursday afternoon, there were 114 inmates at the Regina Correctional Centre refusing their meals, to protest the food being served at the facility.
This is the fourth tray refusal at a facility in Saskatchewan since Compass Group took over the food service at correctional centres in November.
Drew Wilby, Executive Director for Corrections and Policing says they're working with Compass Group to make sure the issue is cleared up.
"In terms of Regina, we have seen a couple instances where the quality hasn't been up to expectation, which is why we've worked with Compass, which is why Compass has deployed additional resources to make sure that quality is what we expect."
The inmates refusing the trays are not on a hunger strike, as they can purchase food from the facility's canteen.
The Saskatchewan government currently has a five year contract with Compass Group, which provides food to correctional facilities across the province.