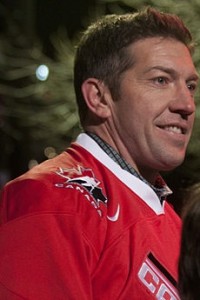 Former N-H-L hockey player Sheldon Kennedy says it's like a cloud has been lifted over the Saskatchewan city where he was sexually abused by his junior hockey coach.
Kennedy was on hand yesterday as officials in Swift Current launched a program for community organizations that will require not only criminal background checks for adults working with children, but training on how to prevent bullying and abuse.
Kennedy says groups such as Hockey Canada have similar training, but rules are lacking for organizations that fall under the city's umbrella.
There was also a screening of a documentary entitled Swift Current, which looks at the repercussions of Kennedy's abuse.