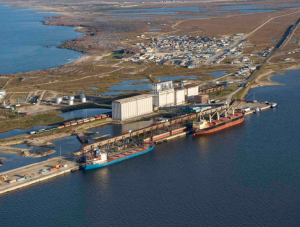 The Mathias Colomb Cree Nation says that it is the First Nation that has made an offer to purchase the Port of Churchill and the Hudson Bay rail line.
OmniTrax Canada said last month it had accepted a letter of intent to buy the troubled rail line and port from a Manitoba First Nation, but did not say which one.
Mathias Colomb Cree Nation chief Arlen Dumas says his band is inviting other northern First Nations to join a consortium that would own both enterprises.
The port relies heavily on grain shipments from western farmers, but those shipments were less than half the normal 500-thousand tonnes last year.
(Canadian Press)