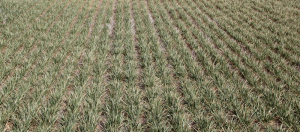 Weather is expected to play a key factor in determining grain prices in Saskatchewan in the coming year.
Neil Townsend, director of market research with G3 Canada, says dry weather in India has already led to strong prices for pulse crops this year.
Townsend says other major wheat producing regions to watch include the U.S. and Ukraine.
So far, he doesn't expect any major price rally for wheat this winter.