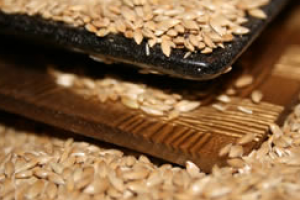 A big step has been taken to create new markets for a niche crop in Saskatchewan.
Health Canada and the U.S. Food and Drug Administration have approved Canaryseed for human food.
The long term plan is to use Canaryseed flour to make bread, cookies, cereals and pasta, or use the whole seed as a substitute for sesame seed.
Canaryseed is also gluten-free, which will be a plus for those with celiac disease.
Industry officials say adding new human markets for Canaryseed will boost prices, which have been relatively stable since the last spike in 2002.
Saskatchewan is the largest producer of Canaryseed in the world.