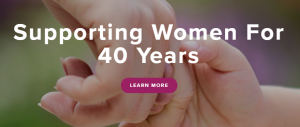 Over the past four decades the women's shelter has helped to house women and children suffering from family violence.
Maria Hendrika is the Executive Director for Regina Transition House and says they've made a difference in the lives of thousand of women.
"14,000 women have come through the shelter since we opened in 1976."
Hendrika says they would not have been able to help so many women without help from the community. She says she hopes to see the awareness for family violence continue to grow and help to help save lives.
Anyone looking to donate to the organization can do so
 online
, by phone or mail.