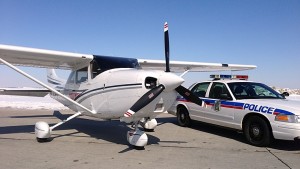 Police in Saskatoon continue to investigate reports of a woman jumping from the Broadway Bridge.
Two calls to emergency services claim a woman jumped from the structure shortly before 9 am on Monday.
An extensive search of the river was conducted with cooperation from several rescue agencies.
One witness describes the woman as being in her 20's, about five feet tall, weighing around 300 pounds, with purple-ish hair.
Anyone with any information is asked to call law enforcement.