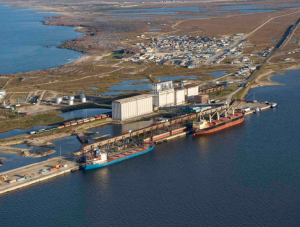 Farm leaders in Saskatchewan are hoping for a quick resolution to the sale of the Port of Churchill and connecting rail line.
The Mathias Colomb Cree Nation has come forward to buy the troubled rail line from Omnitrax Canada.
The band is inviting other northern First Nations to join a consortium to take over the facility.
Sinclair Harrison, president of the Hudson Bay Route Association, is hoping to see quick action.
Grain shipments were less than half the normal 500 thousand tons last year.
Most of the grain is shipped from northeast Saskatchewan.