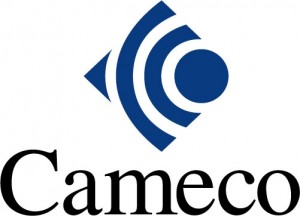 Cameco and the Canadian Nuclear Safety Commission say there is no risk to the public or the environment after a truck carrying uranium powder rolled in southwestern Saskatchewan, causing a small spill.
The flatbed truck was hauling a shipping container with 63 drums of yellowcake when it rolled yesterday near Swift Current.
The uranium was produced by a company in Australia and was en route to be refined at Cameco's facility in Blind River, Ontario.
Cameco spokesman Gord Struthers says there was a small amount of uranium concentrate at one spot on the outside of the container.
But Struthers says there was no sign of uranium concentrate on the ground.
The uranium concentrate was described as a "docile" product and Cameco officials say it would have to go through several more steps to become a nuclear fuel source.
Transport Canada says radiation experts and environmental specialists remain on-site.