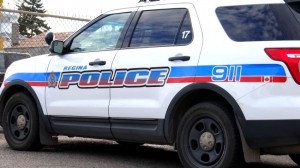 Regina Police were called to a break and enter Tuesday night – but discovered the location was the same address where a man had previously been assaulted.
The break and enter was at the 1900 block of Halifax street.
It was the same address of a previous altercation where a man was seriously assaulted and injured.
Police located a 33-year old man at the hospital who had sustained significant injuries as a result of being assaulted with a weapon.
This incident is still under investigation.