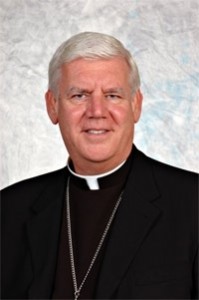 Regina's catholic community is mourning the death of Archbishop Daniel Bohan.
The 74 year old passed away after a battle with cancer this (Friday) morning at the Pasqua Hospital.
Archbishop Bohan did a number of things while serving Regina including working on and building relationships with the city's Sikh, Hindu and Muslim communities. He also served on a number of boards and councils.
He was one of the last appointments made by Pope John Paul II