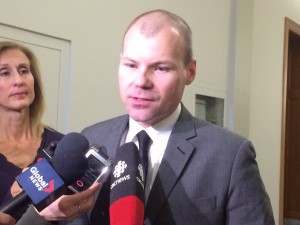 The government of Saskatchewan announced they will be funding a Saskatoon boy's treatment after denying it eight months ago.
Kayden Kot suffers from a rare eating disorder. The healthy ministry has now agreed to cover his $14,000 treatment at a facility in Denver, Colorado.
Health Minister Dustin Duncan says the difference between now and June, is that Kayden has done everything he could treatment-wise in Saskatchewan.
"This application was a little bit different in that it was acknowledged, for the most part, that services had been better accessed by the family."
Saskatoon Health Region will also be sending someone to Denver for a portion of the Kot's trip, to learn more about the specialized treatment for when Kayden returns.
Kayden's parents say they are thankful for the treatment being funded, but disappointed the process took so long.
The family continues to raise money for additional medical and travel expenses.