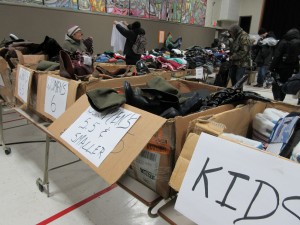 Hundreds of people received free clothing from the Souls Harbour Rescue Mission on Friday afternoon.
The fourth annual New Clothes for the New Year Program supplies clothing to people in need, donated by Regina retailers.
Pattie Humphries is the Marketing Manager with Souls Harbour and says the program is really important during these colder winter months.
"We've got winter jackets, we've got men's coveralls and we've got some winter footwear as well."
Last year, more than 300 people were able to benefit from the initiative.