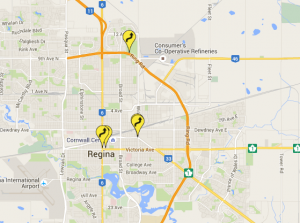 Regina city work crews will be doing underground utility work this week which is expected to have an impact on motorists.
On Tuesday, Winnipeg Street, southbound will be closed between Saskatchewan Drive and 11th Avenue for 24 hours.
On Wednesday, Arcola Avenue westbound will be closed between Winnipeg Street to Wallace Street for three days.
Two-way traffic will be maintained in the eastbound lanes.