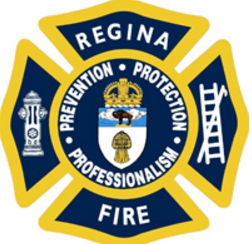 An investigation by Regina Fire is underway to determine the cause of a fire on Litzenberger Crescent in Regina's north end.
The blaze broke out early Wednesday morning around 4:10 a.m.
According to authorities, the fire initiated a response of multiple apparatus and a Fire Command vehicle.
The family was alerted to the fire by the working smoke alarms.
It's reported they evacuated the home prior to Regina Fire & Protective Services' arrival.
The fire was contained to the basement of the home by firefighters.
Two people were taken to the hospital for observation.