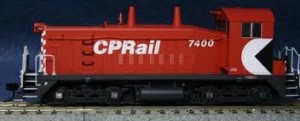 Canadian Pacific Railway, which posted record profits and revenue last year, says it plans to cut 1,000 positions this year as it adjusts to lower shipment volumes.
The Calgary-based company says most of the cuts to unionized and management positions will result from attrition and kick in by mid-year.
Since 2012, the railway has cut 6,000 to 7,000 positions.
CP made the announcement on a conference call today after releasing its fourth-quarter and year-end results.
The railway says it had $6.71 billion in revenue and $1.35 billion in net income in 2015, though that still fell below analyst expectations.
The company also said it had cut 1,200 jobs last year, representing about 12 per cent of its workforce, as shipments dropped three per cent.
(The Canadian Press)