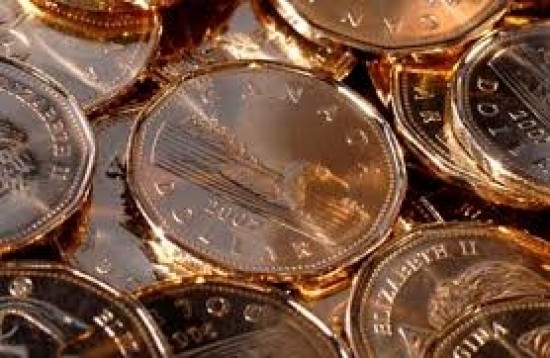 Strengthening oil prices sent North American stock markets higher and helped push the commodity-sensitive Canadian dollar above the 70-cent U.S. mark.
The loonie added 1.02 U.S. cents to 70.03 cents U.S. the first time in more than a week that it has closed above 70 cents U.S.
Colin Cieszynski, chief market strategist at CMC Markets, says the loonie received a "double boost" from the rebound in crude prices and the Bank of Canada's decision Wednesday to hold its benchmark interest rate steady.
The Toronto Stock Exchange's S*P/TSX composite index climbed 192.75 points to 12,035.86 as the March contract for benchmark crude oil rose $1.18 to US$29.53 a barrel.
In New York, the Dow Jones industrial average rose 115.94 points to 15,882.68.
(Canadian Press)