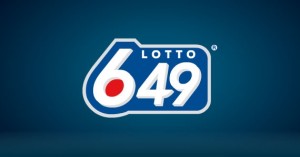 2016 is definitely a Happy New Year for a couple from Hague, about an hour north of Saskatoon.
Darrell and Wendy Penner had the winning numbers in the January 13th Lotto 6/49 draw meaning a windfall of five million dollars for them.
Darrell says he checked the numbers while at work and didn't believe it when he first saw he had a ticket that matched the winning numbers.
He says he went back and checked again later before deciding to check the ticket at a store.
After the win was confirmed. he then went to Wendy's workplace to share the news where tears ensued
The Penners say they will start paying off bills, renovate their cabin and help their kids with the money.