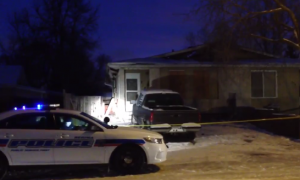 We are getting a little more information on an early Friday morning fire in northwest Regina which took the life of one man.
The 48 year old man was found inside the home on the 3-hundred block of Markwell Drive–just off Rink Avenue.
When firefighters arrived at the home around 2 AM, they found it fully engulfed in flames with the man being taken to hospital where he passed away.
The office of the Chief Coroner, Regina police and the fire department are all investigating with the cause at this time not being released.
The dead man's next of kin have been notified, but at this time his name will not be released.