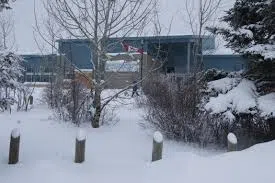 Witnesses are describing a scene of terror at a school in La Loche, Saskatchewan, one of two locations being investigated in a mass shooting that claimed the lives of four people and left several others wounded.
Sixteen-year-old Noel Desjarlais-Thomas says when the shooter opened fire, he realized his friends were fleeing for their lives and telling him to run, too.
The teen says it was a blur of partial sights and sounds. He thinks he saw one of his friends fall to the ground after being shot, but isn't sure.
Sixteen-year-old Geordie Janvier says the shooter didn't see him, so he ran to a gymnasium dressing room, closed the door and stayed there for three hours.