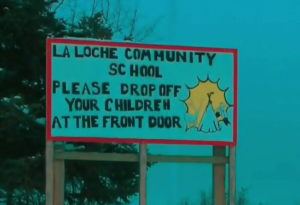 The 17 year old boy charged in Friday's mass shooting in La Loche will be in Meadow Lake court Monday for his first court appearance.
The boy, who can't be named, faces four charges of first-degree murder and seven counts of attempted murder after going on a rampage at a home in the small northern Saskatchewan town of 3-thousand people and the community school.
Two people were killed in a home with two teachers being killed at the school before the boy was brought into custody.
On Sunday, Premier Brad Wall, Liberal MP Ralph Goodale and others are meeting with town officials to discuss what will be needed when it comes to resources both now and in the future.