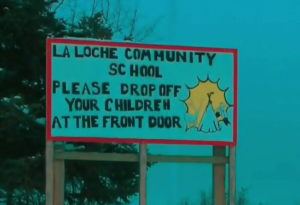 A 17-year-old boy accused of killing four people and injuring several others in a shooting in northern Saskatchewan has had his first court appearance delayed until this afternoon in Meadow Lake.
The teen, who can't be named under the Youth Criminal Justice Act, is charged with four counts of first-degree murder and seven counts of attempted murder.
Saskatchewan RCMP have said that a teacher and an aide were shot during an eight-minute period at the La Loche high school on Friday.
Seven people were injured.
Two brothers were also shot to death at a home in La Loche prior to the school shooting.
The youth is also charged with unauthorized possession of a firearm.
(The Canadian Press)