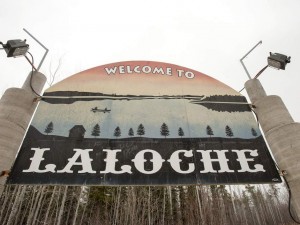 A teen charged with killing four people at a school and a home in a shooting in northern Saskatchewan stared at the floor for much of his first court appearance.
The tall, thin 17-year-old wore an orange jumpsuit and had his legs and hands shackled as he was brought into a packed courtroom in Meadow Lake a community about 350 kilometres south of La Loche, where the shooting happened.
He spoke in a soft voice as the judge asked him whether he understood he is not to contact several people involved in the case.
He is to be held in custody until his next court appearance Feb. 22.
The teen, who can't be named under the Youth Criminal Justice Act, is charged with four counts of first-degree murder and seven counts of attempted murder.
A teacher and an aide were shot during an eight-minute period at the La Loche high school on Friday. Seven people were injured.
(The Canadian Press)