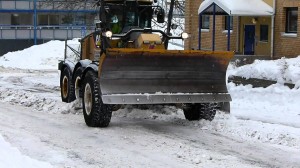 The mild end to 2015 was a plus to the city when it comes to the snow removal budget.
Mayor Michael Fougere says the city came up over one million dollars under budget in that area so the extra money will go into a reserve fund should it be needed this year or beyond.
9.1 million dollars is in the 2016 snow removal budget, but Fougere says right now they aren't looking at reducing that number for future budgets.
However, he does admit that could change.
Fougere says there has been a suggestion that the leftover cash be put into general reserves, but he says that is not an option unless council calls for it.
He adds it is nice to have extra money in the bank to use should a major snow event come forcing them to dip into that reserve fund.