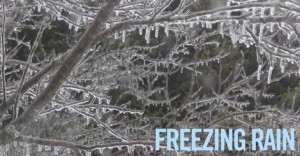 A
special weather statement
has been issued by Environment Canada this morning as roads are expected to be a mess at this time tomorrow.
Snow, rain and freezing rain will begin to affect those in west central Sask this afternoon and tonight and spread southeast.
The temperature is also to warm up overnight with it being just above freezing.
It is expected that snow/rain combination will make highways and roads a little slippery