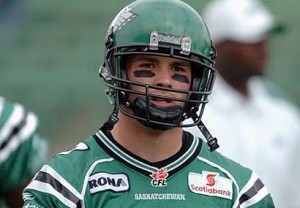 Weston Dressler has a new CFL home.
The Winnipeg Blue Bombers have signed Dressler to a two year contract.
Dressler spent eight seasons with the Saskatchewan Roughriders before being released on January 14.
Dressler was the CFL's top rookie in 2008 and accumulated 539 catches for 7,797 yards and 50 TDs with Saskatchewan.
"Adding a veteran player with his skillset was really a no-brainer for us," Winnipeg general manager Kyle Walters said in a statement. "We were all immediately interested in adding him to our offensive lineup, and we're very excited to have Weston on our side moving forward."