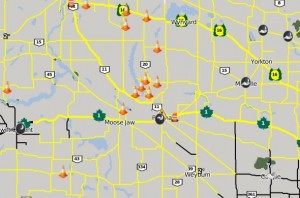 Rain overnight has left roads a little slippery and caution is advised.
The Highway Hotline
is reporting icy, slippery sections in and around the Regina region and many other regions across southern Saskatchewan.
There are a few areas in the central part of the province where travel is not recommended.
Check the Highway Hotline if you have to hit the highway this morning. A link to that can be found on our new website at 620 CKRM dot com.