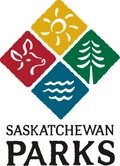 Saskatchewan residents will be able to
book their provincial campsites
beginning in April this year. The campsite reservation launch typically happens in March, but has been moved to April to avoid overlap with the upcoming provincial election.
The launch will be staggered over a 10 day period, with different parks becoming available for reservations on different days. There will also be a queuing system in place to manage the high volume of traffic on the reservation website.
The schedule for reservation launch is as follows:
Monday, April 11: Blackstrap, Pike Lake
Tuesday, April 12: Buffalo Pound, Danielson, Douglas
Wednesday, April 13: Echo Valley, Rowan's Ravine
Thursday, April 14: Duck Mountain, Good Spirit Lake, Greenwater Lake
Friday, April 15: Crooked Lake, Moose Mountain
Saturday, April 16: Cypress Hills
Sunday, April 17: The Battlefords, Saskatchewan Landing
Monday, April 18: Meadow Lake
Tuesday, April 19: Bronson Forest, Chitek Lake, Lac La Ronge, Makwa Lake
Wednesday, April 20: Candle Lake, Great Blue Heron, Narrow Hills
Because of the wildfires from last summer, two campgrounds at Lac La Ronge Provincial Park will not open for reservations in april. Remediation work is still underway at Nemeiben and Wadin Bay, but are set to open for reservations later in the season.
Reservations will open at 7 a.m. each day and the queuing system will begin each morning 6:40 a.m. As customers attempt to access the reservation website between 6:40 and 7 a.m., they will be moved to the queue waiting area. Starting at 7 a.m., customers in the queue waiting area will receive a random number and will be admitted to the reservation website based on their unique number. As new people attempt to access the reservation website after 7 a.m., they will be placed at the end of the line.
Resident interested in the opportunity to have a seasonal campsite in one of the provincial parks have until Thursday, January 28 at midnight to submit their applications online. The draw will be made on Monday, February 1.