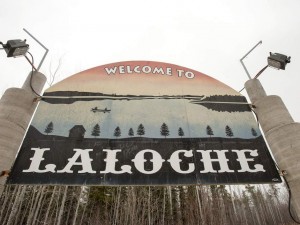 The province of Saskatchewan continues to bring in resources to the small community of La Loche, SK, following last Friday's shootings.
Several government ministries are working on short and long term support for residents, victims, their families.
Pat Thiele, with the Ministry of Justice says they're bringing in trauma specialists from Washington and the Canadian Centre for Threat Assessment and Trauma, as well as a provincial bereavement specialist from Regina.
"That team of three will work together to provide whatever services the community may need over the next few days and it will be an opportunity for the Greystone Bereavement Centre to determine what they may be able to offer the community over the longer term."
Both schools in La Loche remain closed for classes. Parents met yesterday with the Northern Lights School Division and have yet to decide when classes will resume, but officials say it will be at least another week and a half.
Donna Johnson with the Ministry of Education says the school is also discussing whether permanent security will be added to the high school once it opens.
"They confirmed that the school division is prepared to add security to the school by placing someone inside who will build relationships with staff and students, to add a sense of security to the high school."
It's not clear yet whether that security will be an RCMP officer or school resource officer.
Johnson says while classes are cancelled, the children of La Loche have been gathering at the different community centres and the elementary school.
"While they are not receiving instruction in classes this week, the school is open to them and they are going to the school for comradery and floor hockey."
Three of the seven shooting victims have been released from hospital. There is no word yet on when any funerals will be held.