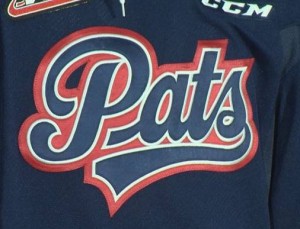 The Regina Pats are dealing with a rash of injuries as they get ready for a home-and-home with the Saskatoon Blades beginning Friday at the Brandt Centre.
The team was already without blueliners Colby Williams and Connor Hobbs going into last weekend's games, but those games against Prince Albert and Brandon saw them lose forwards Aaron Macklin, Adam Berg and Jared McAmmond.
Assistant coach and assistant GM Dave Struch says the team will not use that as an excuse going into the games against the Blades.
Regina goes into the weekend set leading their provincial counterparts by nine points in the Eastern Division standings.