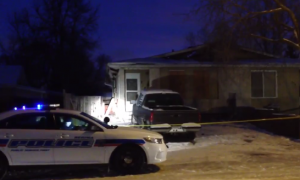 The Regina Fire Department is wrapping up its investigation into a fire earlier this month at a home in northwest Regina which took the life of a 48 year old man.
The fire department says the blaze started in the kitchen of the home and while careless smoking is believed to have played a role, investigators do say unattended cooking or the home's electrical system did not play a part in the fire.
It is believed the home is a total loss.
The office of the Chief Coroner continues their investigation into the death of the man whose name has not been released.