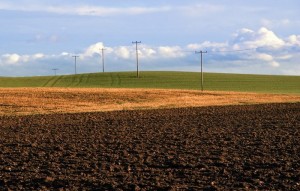 Regina-based Farm Credit Canada is providing some advice to farmers renting farmland this year.
FCC chief agricultural economist J.P. Gervais says some commodity prices are lower this year and farmers need to be aware of revenue projections on their farm.
Gervais says balancing the need to secure land for the long-term and ensuring the financial health of the farm is a difficult exercise.