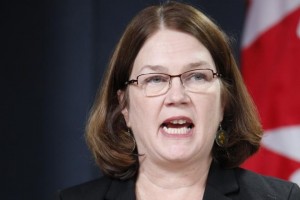 Federal Health Minister Jane Philpott is trying to calm fears about the outbreak of the Zika virus after three cases of the illness were confirmed in Canada.
Philpott says Canadians are being advised to avoid travel to countries affected by the virus, which can cause neurological problems and birth defects.
But the minister notes that the Canadian cases all involve patients who recently travelled in affected areas, and says the breed of mosquitoes known to spread the virus is not found in Canada.
Canada is expected to attend an emergency meeting hosted by the United Nations on Monday where health officials hope to come up with a plan to stop the spread of the virus.
In the meantime, Canadian Blood Services will stop accepting blood donations from people returning from countries hit by the outbreak.
Philpott says it's still unclear whether the virus has actually been spread through blood products, but promises more information on that likelihood will be made public once it's available.
(The Canadian Press)