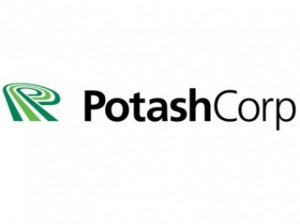 Canada's largest potash producer is cutting its dividend by 34 per cent in response to weaker sales volumes and lower global fertiliser prices.
The announcement was included with the latest financial report from Potash Corporation of Saskatchewan (TSX;POT), which saw its fourth-quarter profit cut in half as a result of weak market conditions.
The Saskatoon-based company's net income, reported in U.S. dollars, dropped to $201 million or 24 cents per share from $407 million or 49 cents per share in the fourth quarter of 2014.
During the quarter, PotashCorp declared dividends worth 38 cents per share but the payout to sharehilders will fall to 25 cents per share with the May payment.
The company recently announced the closure of its new potash mine in New Bruswick, resulting in the loss of up to 430 jobs.
(The Canadian Press)