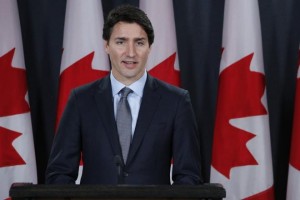 Prime Minister Justin Trudeau is on his way to La Loche.
The Prime Minister's office says Trudeau will visit the community on Friday to meet with local leaders in the wake of last week's shooting at a home and the high school which killed four people and wounded seven others.
The shooting has brought the town's social problems into the national spotlight.
The visit from Trudeau will come one day before the first funeral for the victims is held as services for 21 year old teaching assistant Marie Janvier will be held.