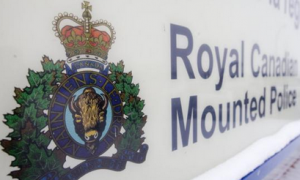 Quick action by RCMP nabbed an armed robber last night in La Ronge.
Police say a man entered a business in La Ronge just after 11 last night, with his face covered by a balaclava.
The suspect stole an undisclosed amount of merchandise but but arrested as he was leaving the business.
Two employees working in the store at the time of the incident were sprayed with bear spray. They were transported to hospital by EMS and released later that evening.
A 16-year-old young man from Brabant Lake, SK is facing multiple charges.