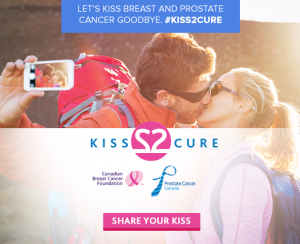 The Canadian Breast Cancer Foundation and Prostate Cancer Canada have created a new social media campaign.
Using the hashtag
Kiss2Cure
, people are uploading pictures of themselves kissing loved ones to spread awareness and raise money for the foundations.
Rocco Rossi is the President of Prostate Cancer Canada.
He says more than 50-thousand families a year are affected by either breast or prostate cancer.
The Regina Pats are supporting the campaign at their games by using the kiss cam and using the hashtag.