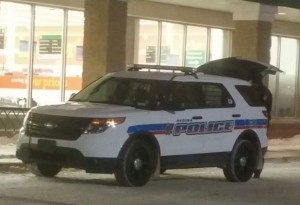 A home invasion at a residence in Regina's Rosemont neighbourhood last month has resulted in three men being taken into custody.
The investigation started January 28 when reports of a break and enter in progress at a home on the 1200 block of Walker Street was given to Regina police.
Three men had entered the home armed with firearms demanding money and personal property from the man and woman inside before fleeing in a van.
A 28 year old man was arrested shortly after with a 34 year old being arrested on January 29th.
The third man–a 36 year old, was taken into custody on Saturday on the 600 block of Pasqua Street, but the SWAT team was needed to apprehend him as he was believed to be in possession of firearms.
A subsequent search did result in many weapons being seized along with items taken during the home invasion.
Charged are 28 year old Dustin St. Denis, 34 year old Allan Haney and 36 year old Joseph St. Cyr.
St. Denis made his first court appearance on the matter last month while Haney and St. Cyr made their first court appearance on Monday.