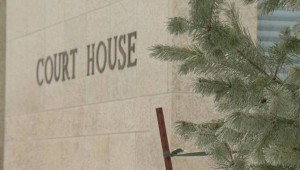 More testimony is expected Monday in the trial of a Regina couple charged in the death of a four-year-old girl and the alleged abuse of her little sister
The co-accused is expected to testify.Kevin Goforth is facing counts of second-degree murder and causing bodily harm.
The girls – whose names are under a publication ban – were in the couple's care when the older child died in 2012, court has heard.
Goforth's wife, Tammy has testified the girls were small ind thinwhen they arrived in their home one year earlier.
The trial is being heard by a judge and jury and continues all this week.