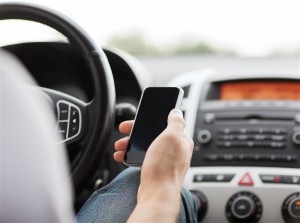 Those who like to talk or text on their cellphone while driving will be the focus of police forces across the province in February.
SGI is announcing its traffic focus for the month will be on distracted driving.
It remains the number one factor of collisions in Saskatchewan and is one of the top contributing factors in fatal crashes.
Numbers from 2014 show 27 people were killed, more than 700 were injured and that there were more than 3900 accidents where distracted driving played a role.
SGI reminds drivers distracted driving is much more than just talking or texting on your cellphone as other forms are eating or drinking while behind the wheel, programming a GPS or changing the dial on your radio.