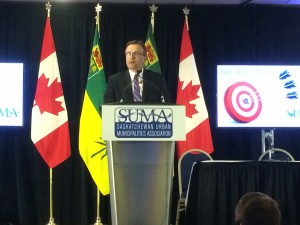 Saskatchewan's Government Relations Minister Jim Reiter says municipal revenue sharing was been increased by at least six-million dollars this year.
Reiter assured people at Tuesday's SUMA conference that even during this difficult economic time, rural municipalities are being taken care of.
He says they made sure revenue funding was increased despite the low price of oil.
"During a tough budget year, we were still able to provide a record 265-million dollars in revenue sharing."
Reiter says last summer's wildfires and low commodities hurt the province, but Saskatchewan is coping because the economy is diversified.