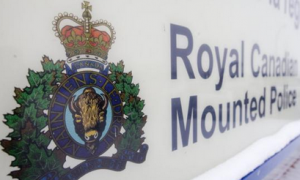 Gull Lake RCMP are looking for a witness to an accident which happened January 27, 10 km south of Gull Lake.
RCMP say at 5:15 pm that day, a pickup truck crossed over the center line of Highway 37 and collided head-on with a semi oil tanker truck that was empty of cargo.
Both vehicles sustained heavy damage.
The drivers were the lone occupants in their vehicles and did not require transport to hospital.
The highway was temporarily closed while the vehicles were towed and debris removed.
The cause of the collision is still under investigation.
The driver of the pickup truck left the scene prior to police arrival.
Gull Lake RCMP is interested in speaking to the driver of a vehicle that stopped at the scene and left with the driver of the pickup truck.
Contact Swift Current Rural RCMP at 306-778-5550 or if you wish to remain anonymous, contact Crime Stoppers at 1-800-222-8477.