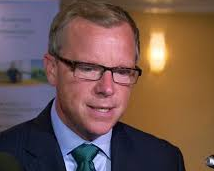 Premier Brad Wall says the National Energy Board can play referee on the Energy East pipeline, but Prime Minister Justin Trudeau should take a stand.
Wall says he appreciates Trudeau reaching out to help Alberta and Saskatchewan with infrastructure money as the provinces face tough times because of falling oil prices.
But Wall says what the energy sector really needs a champion in Ottawa.
Energy East would transport about one-million barrels of oil a day from Alberta and Saskatchewan to refineries in Eastern Canada and a marine terminal in New Brunswick.
(The Canadian Press)