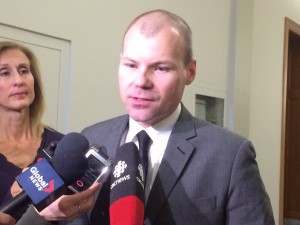 Health Minister Dustin Duncan says the numbers produced by a journal review on Saskatchewan's Lean Initiative are incorrect.
The report finds the province absorbs a cost of 15-hundred dollars just to achieve one dollar saving as a result of LEAN.
Duncan says the report used old information for its findings and the province has saved more than 134-million dollars with the use of Lean.
The provincial NDP says there are really no savings being achieved through Lean.
One of the authors of the review, Dr. Mark Lemstra says there have been several reports from the Saskatchewan Union of Nurses about how it has negatively affected them when it comes to engagement and consultation.