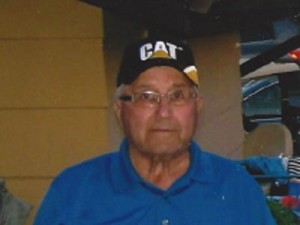 Wadena RCMP are looking for 85 year old Mike Daviduk after he was reported missing from his home Tuesday.
Daviduk was last seen leaving his home at 2 p.m. Monday in his 1994 Chevy 1500 truck with license plate 872 JNZ.
The vehicle is described as light blue in colour and has a picture of a Bulls head painted on the hood. .
When last seen, Daviduk was  wearing an orange jacket with black pants and a camouflage hat.
He has health concerns and his family and police are concerned for his well being.
Anyone with information on his whereabouts is asked to call RCMP.