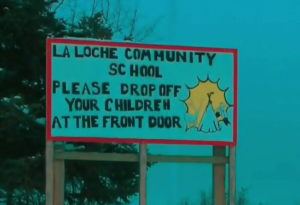 Officials with the Northern Lights School Division say the school in La Loche will re-open February 22.
Director of Education Ken Ladouceur says the school will remain closed until that date and they are working closely with staff, the community and other partners during what continues to be a very challenging time.
The school has been closed since a 17 year old boy shot two people to death and wounded seven others on January 22.
Before going to the school, he shot two teenagers at a home in the Dene community with a population of 3000.