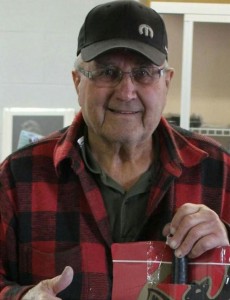 The search continues for a missing 85 year old man in Wadena.
RCMP have received numerous tips as to the whereabouts of Mike Daviduk, but an extensive air and land search has not turned up a clue as to the location of the 85 year old.
Daviduk was last seen leaving his home in the town on Monday afternoon, and his wallet along with identification and cards used to take out money were found at a business where he frequently has coffee.
Daviduk has health concerns and there are concerns for his well-being.
He owns a light blue truck with a picture of a bull's head painted on the hood with Saskatchewan licence plate number 8-7-2 J-N-Z.
Anyone with information is asked to call their nearest RCMP detachment.