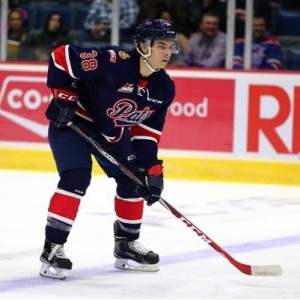 Brady Pouteau
 is glad to be back playing hockey with the Regina Pats.
The 17-year-old missed two weeks prior to the weekend while being sick but got into the lineup on the weekend against the Saskatoon Blades.
Now Pouteau has his sights set on a big matchup on Friday against the Medicine Hat Tigers who are chasing them for a playoff spot.
Pouteau says he felt he performed well in his first games back.
The Pats are back in action on Friday when they host the Medicine Hat Tigers at the Brandt Centre at 7 o'clock.