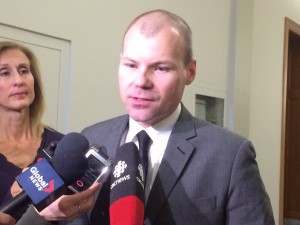 Health Minister Dustin Duncan says the province will move swiftly on two recommendations made in a report about MS patients in Saskatchewan
Duncan says the government will form an advisory council and create a registry for MS patients in the province.
After consulting with people who live with the debilitating disease and their families, the MS Review Panel submitted several recommendations including more research and education, and clinical trials.
It also recommended developing a provincial strategy to educate, recruit and retain MS specialist neurologists.
But Duncan says the government's top priority is to fill a vacant position in general neurology in Saskatoon.